Save the Date!
Celebrate the Refuge Centennial in 2024!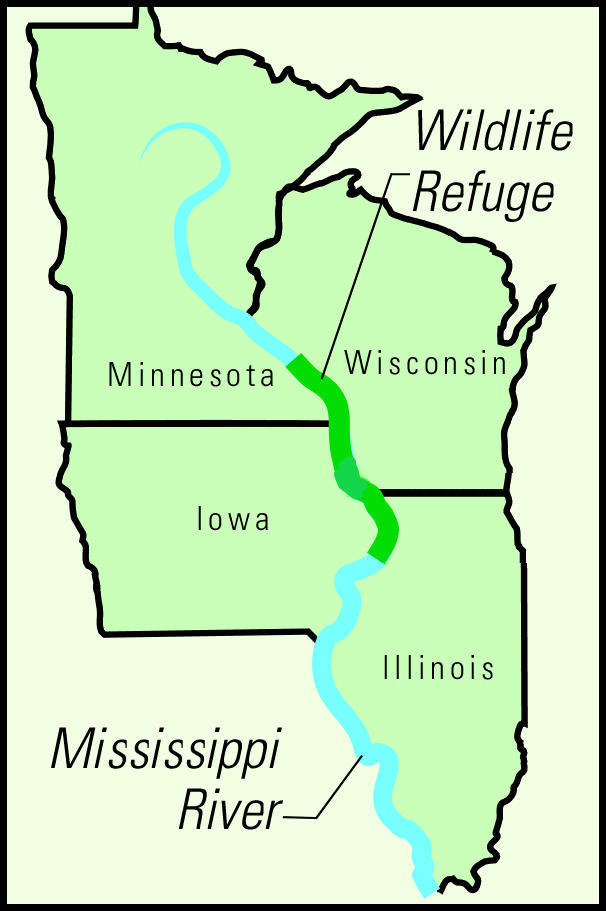 A century ago, a monumental movement of determined citizens petitioned Congress to create the largest "wild-life preserve" ever in order to save their favorite upper Mississippi River backwaters from being drained and converted to farmland. Spearheading the movement was the charismatic Will Dilg whose newly created Izaak Walton League championed the refuge as its first magnificent achievement.
The Upper Mississippi River National Wildlife and Fish Refuge has been a haven for fish, wildlife, and people since 1924. The Refuge stretches 261 river miles from Wabasha, Minnesota to Rock Island, Illinois, protecting over 240,000 acres of Mississippi River floodplain. The Refuge hosts over 3.7 million annual visits for hunting, fishing, wildlife observation, and other recreation.
This national and international treasure hosts:
306 species of birds
300+ bald eagle nests
50% of the world's canvasback ducks
20% of eastern U.S. tundra swans
51 species of mammals
42 species of freshwater mussels
119 species of fish
Do you have an event planned for 2024? We want to hear from you!
For more information on events or hosting your own celebration, contact:
News
Refuge Centennial Photo Contest Announced
The Friends of the Refuge Headwaters (FORH) are encouraging all amateur photographers to get outside and capture the beauty of the Upper Mississippi River National Wildlife and Fish Refuge (Refuge) for a Centennial photo contest.
Photos taken on the Refuge will be accepted until October 27, 2023. Winning entries will become part of a traveling display at events up-and-down the Mississippi River in 2024. Cash prizes will be awarded to the top three winners in each category and a "Best of Show" award will be given to the photo receiving the most public votes at the end of 2024.
For complete rules, visit the Friends of the Refuge Headwaters or call Stephanie Edeler at 507-454-7351.